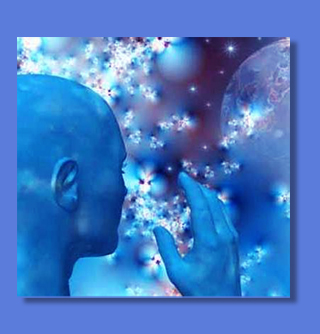 Manifest Your All
with
Ease & Grace!
---
LABOR REDUCING MANIFESTION
Ease Up and Accept Abundance
---
With the QXCI/SCIO Quantum Biofeedback Device
You Will Experience
a New Reality!
---
 Many of us
find ourselves stuck in old patterns,
fears doubts and wondering –
"What is Limiting My

SUCCESS

?"
2017 is the year of Movement! Accelerate through the old patterns, fears, doubts and wondering. "Why can't I move forward?"  These blocks hold you back from experiencing and manifesting all that you are, and all you can have/be in the now and in the future; whether your goals are personal or business related. Using the remarkable QXCI/SCIO, Quantum Biofeedback Device, let's move beyond these limitations and old restricting patterns to gratitude for all we have, will have and all we are. Are you ready for CHANGE in your life?
Steps and Wings will be holding three powerful evening gatherings using the QXCI/SCIO facilitated by Bj Hambleton, a Certified Quantum Biofeedback Specialist.  Although your presence is requested, it is NOT required, because we will be doing our work subspace.
This is GROUP work.
The power of the group augments and magnifies each of our experiences.  We will come together for our own intense work and to assist each other and to be assisted by others collectively.
Week 1:  Tuesday, January 30, 2018; 7 – 9 pm:  Ridding ourselves of fear hang-ups, clearing old emotional patterns and beliefs held in our spine, brain and auras.   Accepting change and assisting ourselves to maintain abundance.  Stimulating openness, creativity and our inborn intelligence.
Week 2:  Tuesday, February 13, 2018; 7 – 9 pm:  Checking our systems for remaining hang-ups.  Clearing our energy fields, stimulating creativity, and connecting to Higher Source; increasing our ability to listen to our guidance and to allow ourselves to be open and receptive to manifestations – whether personal or business.
Week 3:  Tuesday,  February 27, 2018; 7 – 9 pm: Connecting to our core, stimulating psychic abilities, aligning to your higher purpose, claiming our power and the right to co-create our lives, and sacred geometry attunement.  Final clearing and anchoring of our work into dream patterns.
What Former Students Have Experienced!
I arrived at my first SCIO group session, with cold/allergy symptoms that had lasted over a month. I was constantly popping cough drops so I wouldn't disrupt the group experience. During the session, I felt my head clear, as if confusion and disorientation and fogginess were lifting. The next day my cold symptoms were much improved and by the 2nd day, they were gone and did not return! Thanks, Bj!!! ST, MD.

In the period of time I have been working with Bj, I have become aware of an opening of my consciousness about abundance. I now expect abundance in many areas of my life, whereas before I was doubtful. This has lead to experiencing more abundance. SE
Fee Schedule:  For all three sessions: $60 by credit card, $55 cash or check.
NOTE:  Coupon good for second individual session.
Since this group work will be subspace – through the Quantum, Unity Field, Your physical presence is not necessary.  You will receive additional benefit from being present as we will spend some time each evening sharing and debriefing.  Notes will be taken and emailed to all group participants.
Location:  309 Ford St. Golden, CO 80403
or CONTACT:
Bj Hambleton:  Steps and Wings Healing Arts:
309 Ford St. Golden, CO 80403
www.StepsAndWings.com:
Phone: 303-378-6630:
Bj@StepsandWings.com